BRUSSELS – The International Federation for Rights and Development (IFRD) organized a solidarity manifesto today, Monday, with prisoners of conscience in the Kingdom of Saudi Arabia, opposite the Riyadh embassy in the Belgian capital, Brussels.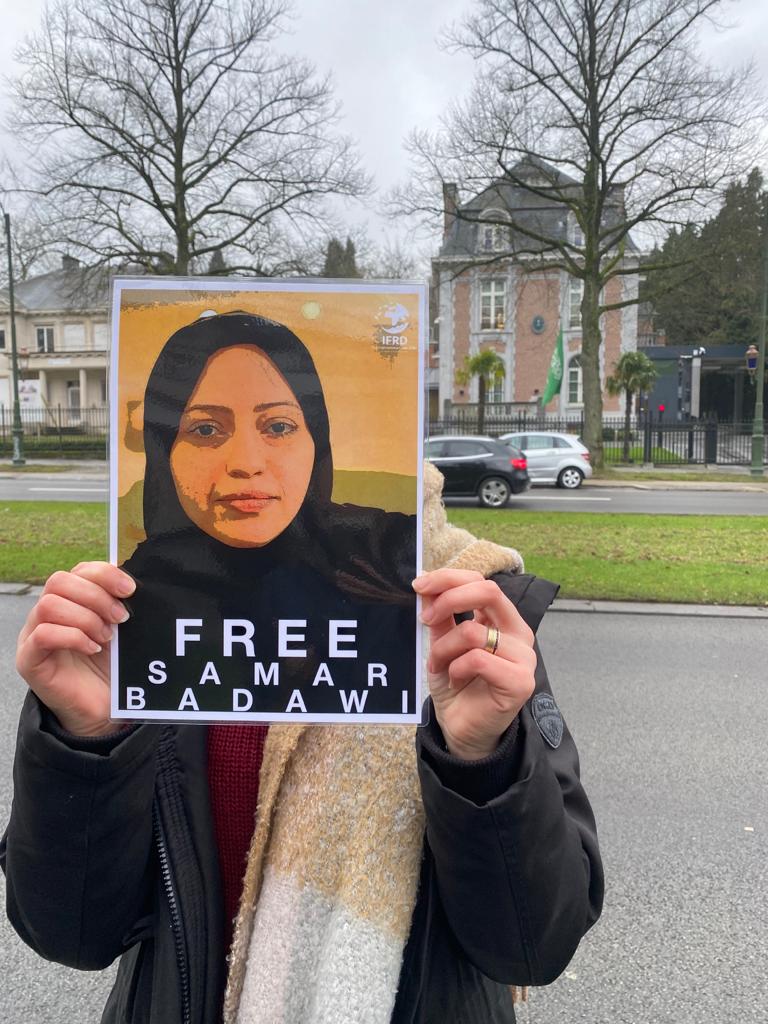 The stand aimed at calling on the Saudi authorities to immediately release prisoners of conscience in Saudi Arabia and to save the lives of the detainees in light of the serious deterioration they suffer inside prisons due to medical negligence and ill-treatment.
The protesters raised pictures of prisoners of conscience, such as Salman Al-Awda, Lujain Al-Hathloul, Abdul Rahman Al-Sadhan, Nasima Al-Sada, Samar Badawi and Muhammad Fahd Al-Qahtani
The protesters signed a petition in the name of IFRD addressed to the Saudi embassy in Brussels, while the embassy refused to receive the letter.
During the past two years, Saudi Arabia has witnessed the arrest of hundreds of activists and human rights defenders, due to their public positions and demands for political and social reform and the release of public freedoms, amid repeated human rights demands to reveal their fate and provide them with justice.
The International Federation for Rights and Development (IFRD) called on the Saudi authorities to ensure protection for prisoners of conscience from torture or other ill-treatment and to stop the flagrant violations of prisoners of conscience in the Kingdom.
IFRD also affirmed the right of prisoners of conscience in Saudi Arabia to contact their lawyers and their families and to receive medical care without delay, as well as the need for their immediate release and an end to their arbitrary detention outside the scope of the law.
IFRD stressed the need for the Saudi authorities to fulfill their obligations under international laws and conventions regarding providing health care to detainees and stopping violations of ill-treatment and forms of psychological and physical torture against them, given that ill-treatment of opposition prisoners may rise to the level of torture prohibited internationally.
The Executive Director of the International Federation, Gamaal El-Attar, said, "The intransigence of the Saudi authorities has caused me a loss after the success of the pressure on the authorities in parallel with the G20 summit, which led to a lighter sentence on false charges against the activist Al-Hathloul. All prisoners of conscience in Saudi Arabia obtain their freedom.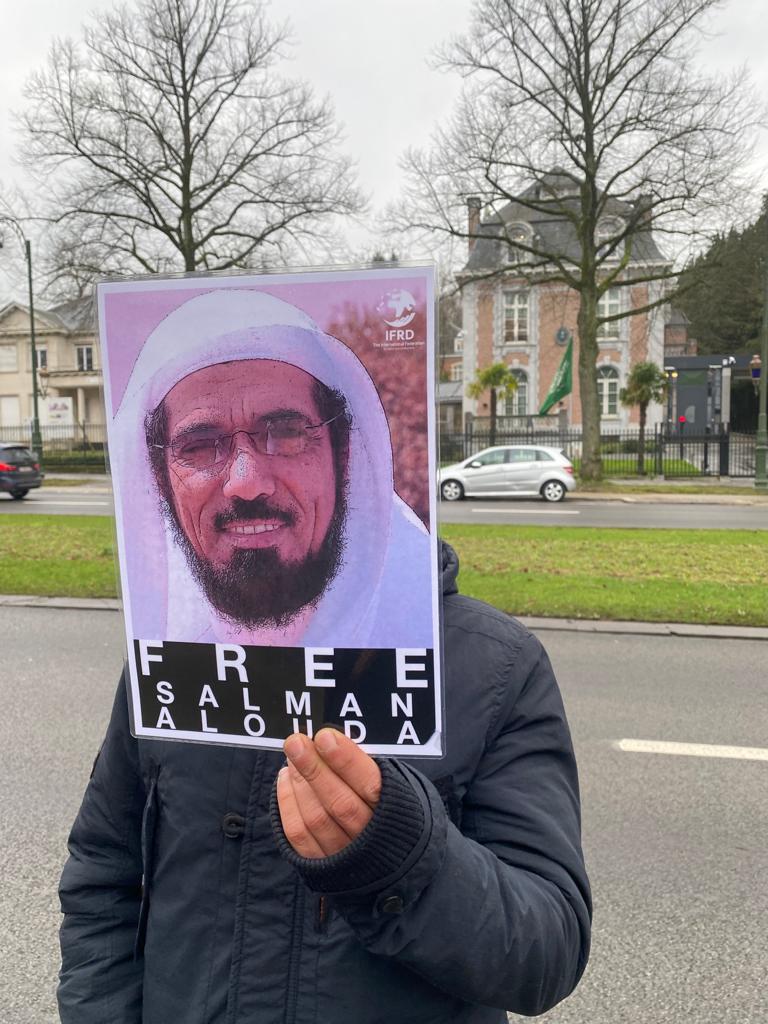 The International Covenant on Civil and Political Rights specifically states that prisoners deprived of their freedom should be treated with humanity and respect for the inherent dignity of the human personality. "In 1955, the United Nations set in its Standard Minimum Rules for the Treatment of Prisoners standards that include principles for providing health care during imprisonment.
FIDH stresses the need for the widest human rights movement to pressure the Saudi authorities to end their violations of prisoners of conscience and to ensure that they fully enjoy their rights, in the forefront of which is adequate health care.